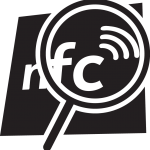 At the Nfc Congress in Hagenberg, I have just announced Nfc Interactor for Windows Phone 8.
The app brings the powerful tag interaction functionality from the Qt version to the Windows Platform. During the live demonstration, tag analysis as well as the flexible tag composer UI were demonstrated, all redesigned with the elegant Windows Phone look and feel.
More details with regards to availability and features will be announced at a later stage on this site and through Twitter (@andijakl), stay tuned!