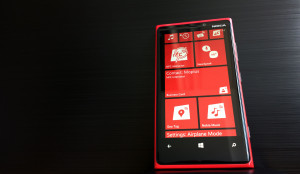 Since handing in the recent NFC interactor 4 release to the Quality Assurance process, we've been working hard on the next upcoming release of the app – unsurprisingly called NFC interactor 5.
Most previous releases have concentrated on adding NFC features; the next one will extend the scope of the app and significantly improve the usability of the app. As this goes hand in hand with some major changes in the app structure, we're now searching for beta testers to ensure the next version will be as bullet-proof and stable as the previous ones.
If you have a compatible NFC enabled Windows Phone 8 and are willing to participate in the beta test, please send us your Microsoft account email address (previously called Live ID). Thanks a lot for your support!