The well-known NFC interactor app just got a new cousin – the "Bluetooth Beacon Interactor" app is now available for free download from the Windows 10 store.
It's the world's first Bluetooth Beacon scanning app for Windows 10 and lists all the information about nearby beacons in a clean and modern design. In addition, it understands the new Eddystone™ specification, an open Bluetooth® Smart beacon format from Google. This means that you will see all the transmitted information, including the beacon temperature, URLs (physical web) and much more. The app works on Windows 10 PCs, laptops, tablets and smartphones.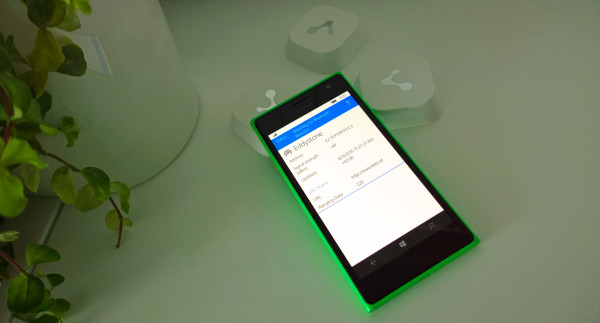 Even better: the whole app is available as open source code for developers! It's the sample app for the Universal Beacon Library, which you can use to easily integrate Bluetooth Beacons into your own Windows 10 UWP apps. The code is available via GitHub, and you can easily integrate the library into your apps through NuGet.